Unparalleled Flexibility and Speed to Market
Based in New England, Intelligent Manufacturing Solutions (IMS) was purpose-built in 2005 to address a service gap in the market for high-quality, rapid prototype, and small lot printed circuit board assembly. When small-quantity projects with tight deadlines and complex designs require streamlined processes, IMS is the answer.
More than a PCBA or EMS provider, we are a leader in rapid prototyping and on-demand manufacturing, singularly focused on minimizing time to market and maximizing customers' profits. Driven by a culture of responsiveness and commitment to our promises, we believe that together, we can build great things – fast.
Designed to Fulfill A Gap In Unserved Markets
We execute with industry-leading precision, quality, and turnaround times, which takes teamwork from every level of our organization. Take a glimpse inside IMS to learn more about our people and processes.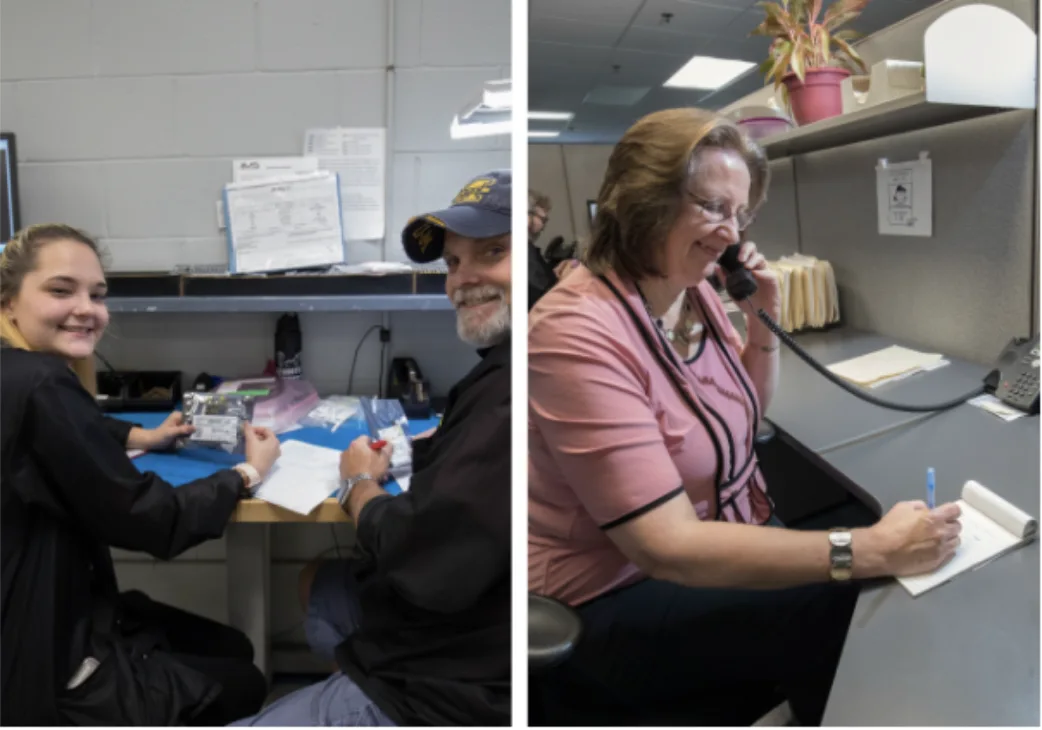 The IMS founders recognized the struggles that businesses face in receiving high levels of customer service for their prototype and low-volume PCBA needs and designed IMS specifically to service this niche.
The IMS management team has extensive experience in the EMS industry and has worked together for over 25 years. We understand and appreciate the design and manufacturing challenges your business faces—and are ready and willing to help.
The IMS culture is focused on partnership and responsiveness. It is one of hard work, dedication, and persistence—we meet our deadlines, adhere to schedules, and recognize the importance of doing what we say. We hold your best interests at heart and are proud of the role we play in your success
Tailor-Made To Succeed Where Others Fail
We put our customers first – working collaboratively to provide unparalleled flexibility and speed to market so customers can meet their most challenging time-to- market objectives. Don't just hear it from us, see to what our customers have to say:
"I have had a long term relationship with IMS (Going back to 2005).  They have been valued partner for such a long time because they have consistently delivered excellent results.  Their quality, delivery and flexibility have been exemplary.  In addition, their custom designed direct order fulfillment model has helped me significantly grow my business."    "I look forward to continuing the relationship for another 15 years…"
"I always have very tight product development deadlines, IMS' rapid prototype execution has repeatedly helped me meet my time to market objectives, which has resulted in significant increases in my top line revenue. I always sleep well knowing that my boards are always going to be perfect quality and right on time"
"IMS has been a great partner for us. They have consistently executed at a high-level. We originally engaged with them to do prototypes, now they are doing full box build of complex electrical assemblies. Our teams closely collaborate daily which allows us to be very responsive to the end customer."
"The speed and execution that I have seen demonstrated by IMS is second to none in the EMS industry, This has enabled us to get new products to market much faster"
Our equipment includes:
2x Mycronic MY500 Solder Deposition Machines (with vision, .33mm dot size, and 28,000 cph equivalent)
2x Mycronic MY100 SX14 Pick & Place Machines (30,000 cph each)
Two Mycronic MY9E Pick & Place Machines (20,000 cph each)
Three Heller 1809 MkIII Reflow Ovens
Mirtec MV6 Omni AOI – 3D
UNICOMP AX8200 X-Ray Machine – 50-700X, 130KV
Aqueous Technologies Trident Aqueous Cleaning System – Triple batch cleaner
MPM Accuflex Screen Printer – Dual camera vision and automatic support placement
VJ Electronix Summit 1100 HR SRT Rework
Technical Devices Mark I Wave Solder
Hollis TDL Wave Solder
ACE KISS 102 Selective Soldering Machine
Nordson Novo 103 Selective Soldering Machine
Nordson-Dage Assure X-Ray Components counter
AquaKleen Stencil Cleaner  Model SC1550